STARTER
Chestnut and Mushroom Soup
For me, this is essentially Christmas in a bowl. It's warming and hearty yet won't fill you up completely. It has the most wonderful Christmas taste and is a great way to ease you into the spirit of what's to come.
It's also one of my mum's best soup recipes, she often made it for winter dinner parties leading up to Christmas, when we were growing up at home and the aroma of it reminds me of sitting on the stairs waiting for her friends to arrive before going off to bed, knowing what deliciousness they were about to enjoy!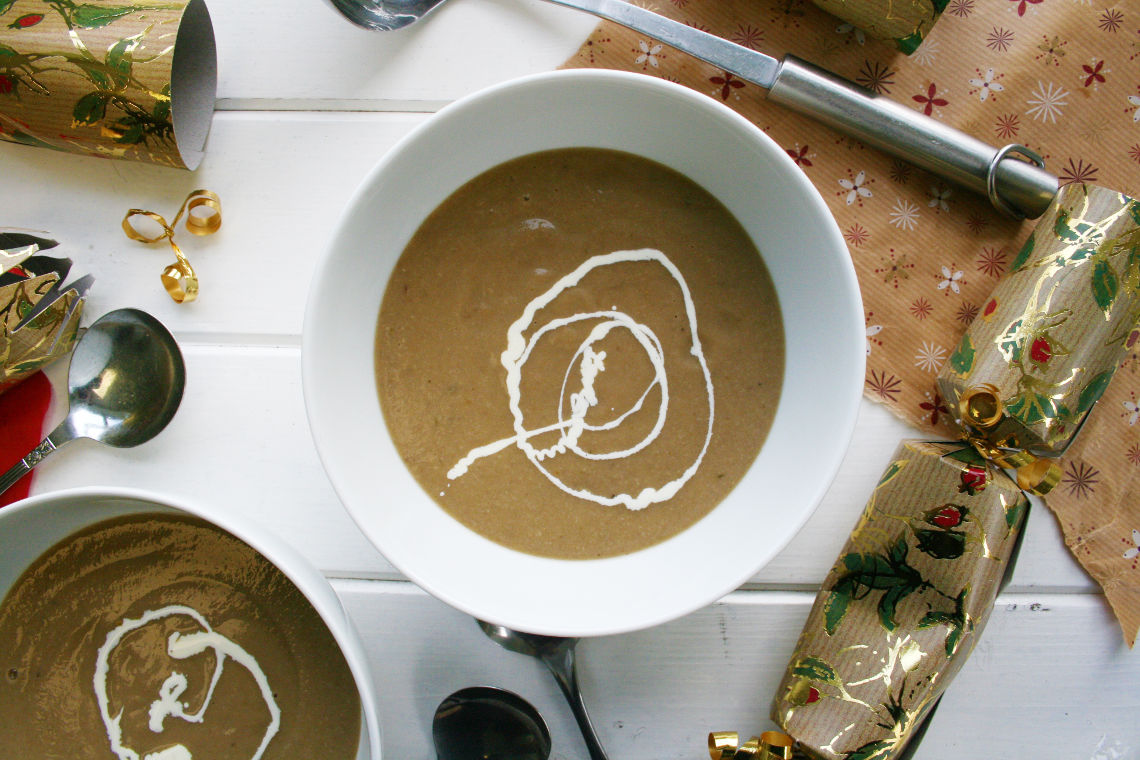 Ingredients
Serves 8
1 large onion – finely chopped
1 celery stalk – finely chopped
2 medium carrots – finely chopped
roughly 10 chestnut mushrooms – chopped
1 250g tin of chestnut puree (not the sweetened kind)
2 pints of good quality vegetable stock
Method
In a large pan, sauté the onions, celery and carrots in butter until soft and the onions are beginning to turn translucent.
Add the chopped mushrooms, stir and then place the lid on the pan and let them sweat down for 10 minutes.
Add the stock and then the chestnut puree, let it simmer for 25 minutes before blitzing until totally smooth, with a hand-blender.
Serve with a swirl of cream