Three Ovens and Dedicated Grill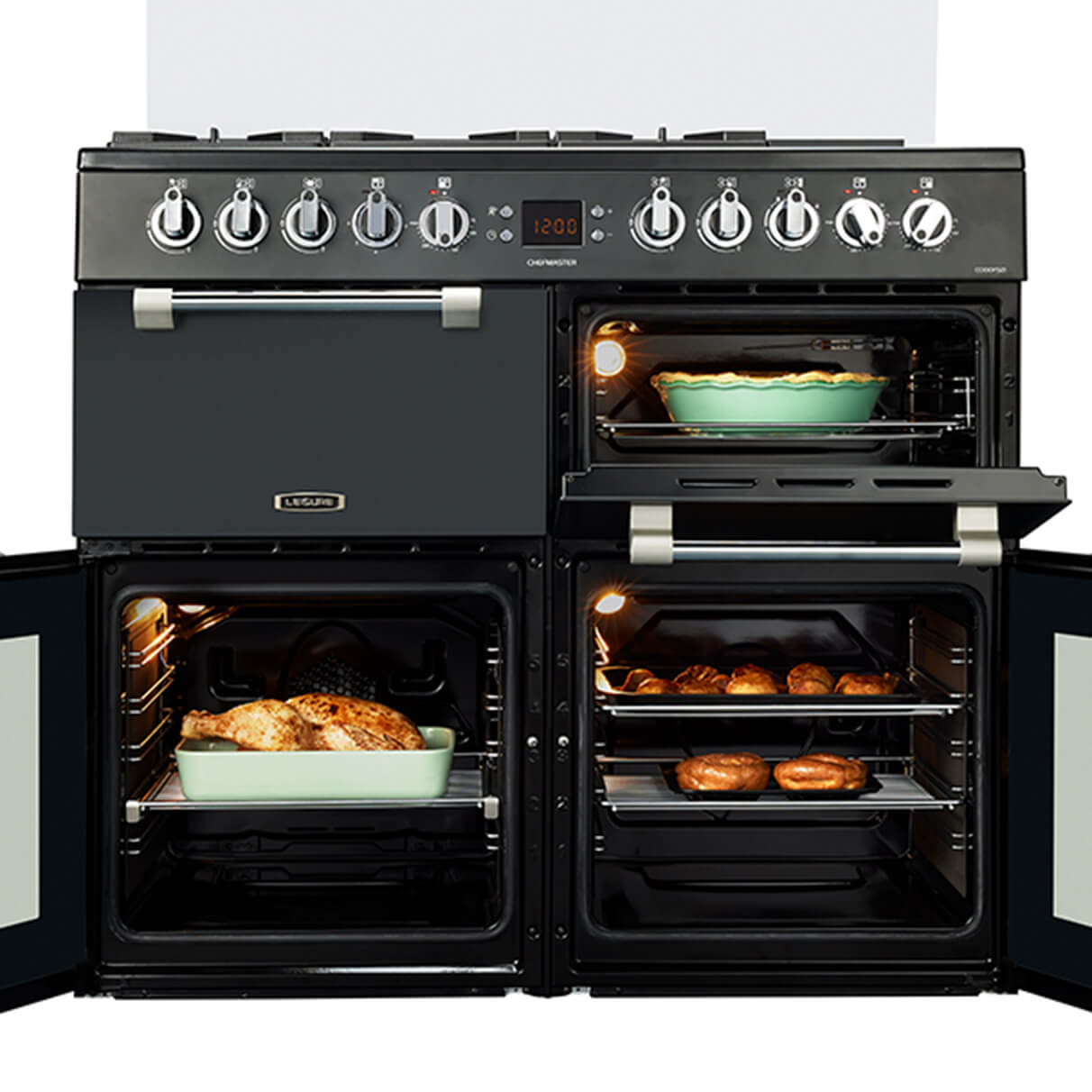 Three Ovens and Dedicated Grill
With three separate ovens and a dedicated grill, these range cookers boast a range of cooking functions, ensuring that you can cook a variety of dishes at any given time.
Slow Cooking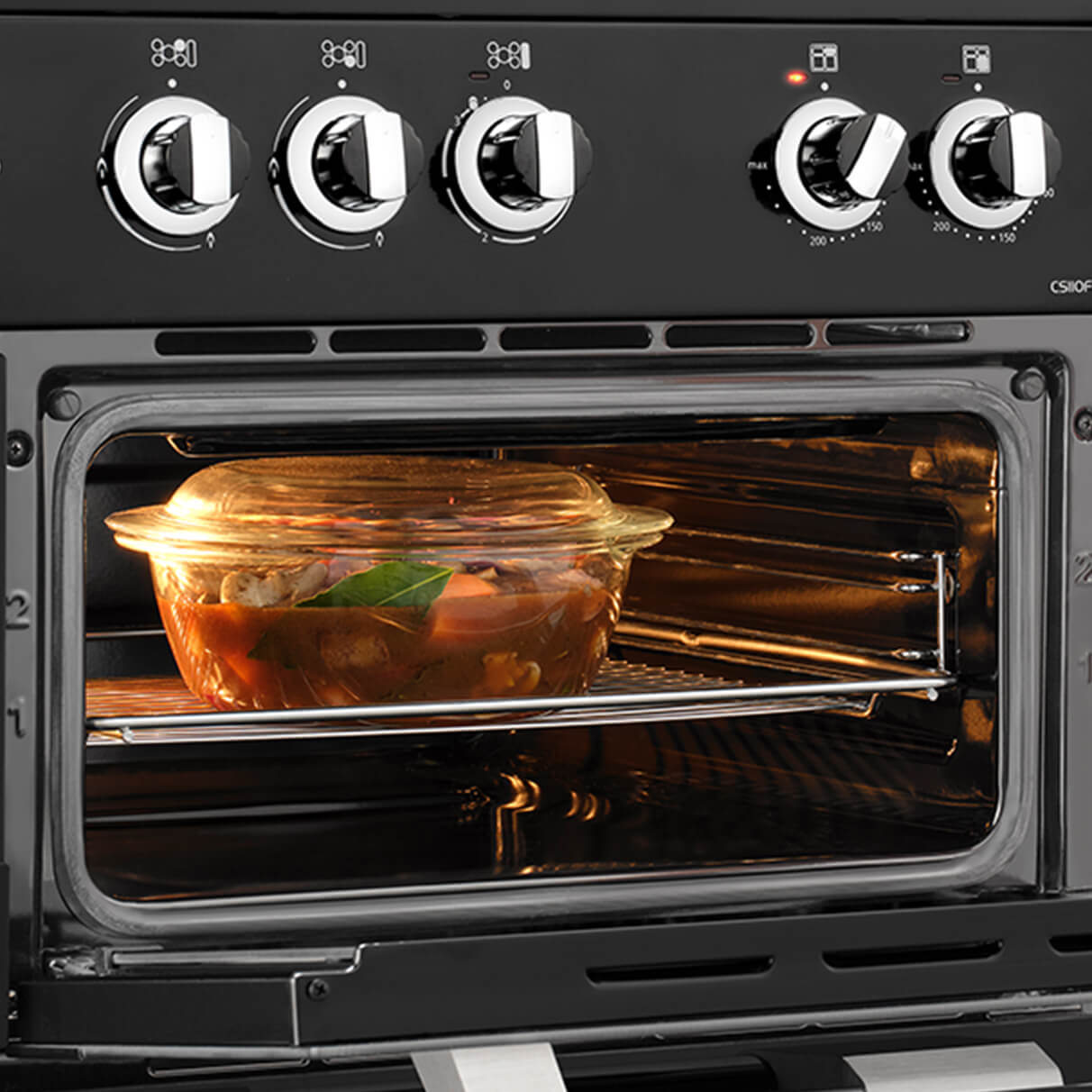 Slow Cooking
The 33L slow cook oven comes with a minimum temperature of just 50°C so you can cook hearty stews or casseroles that hit the right spot.
Glass Top Lid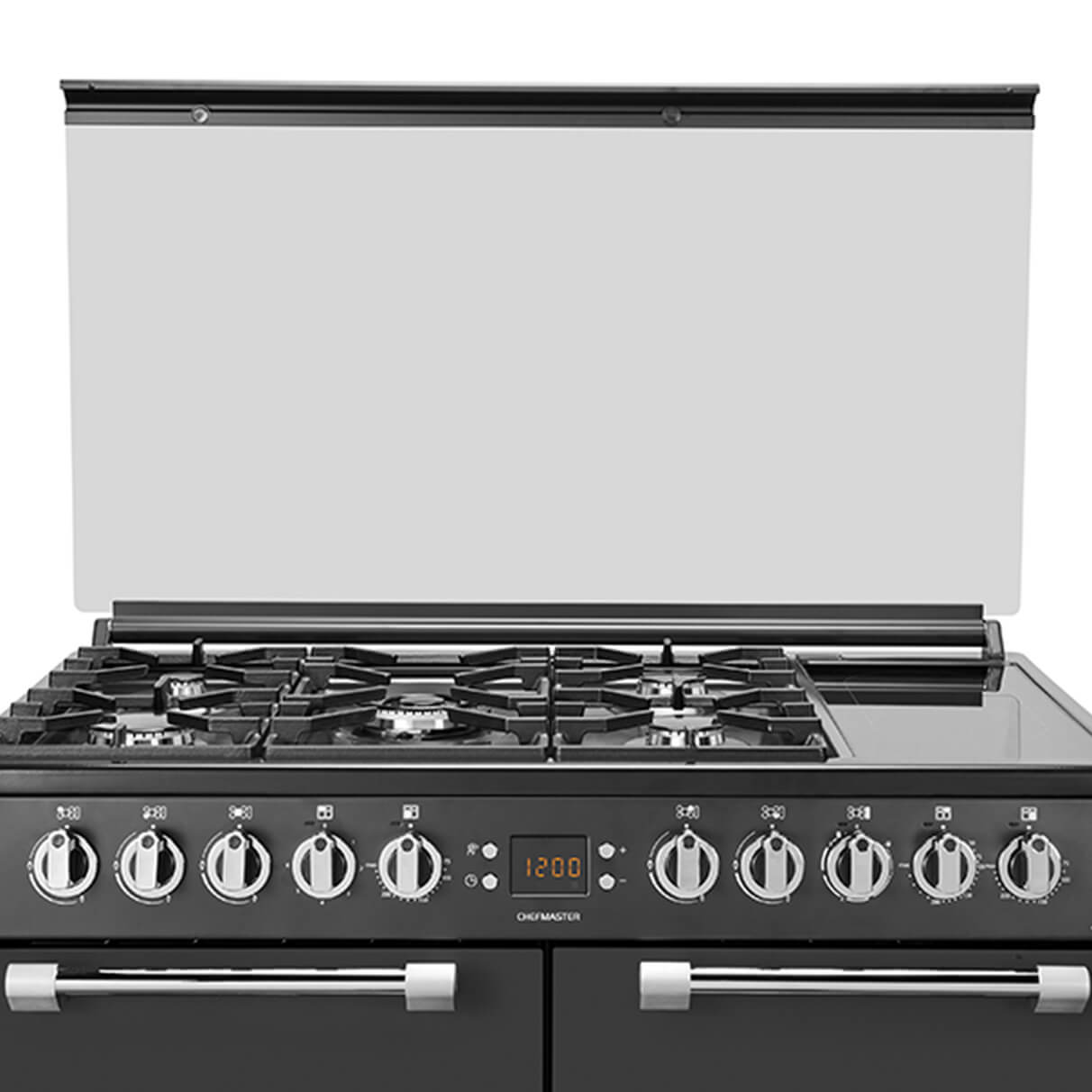 Glass Top Lid
The aesthetic glass cover keeps surfaces clear of splashback, while protecting your range cooker when not in use.
Telescopic Shelves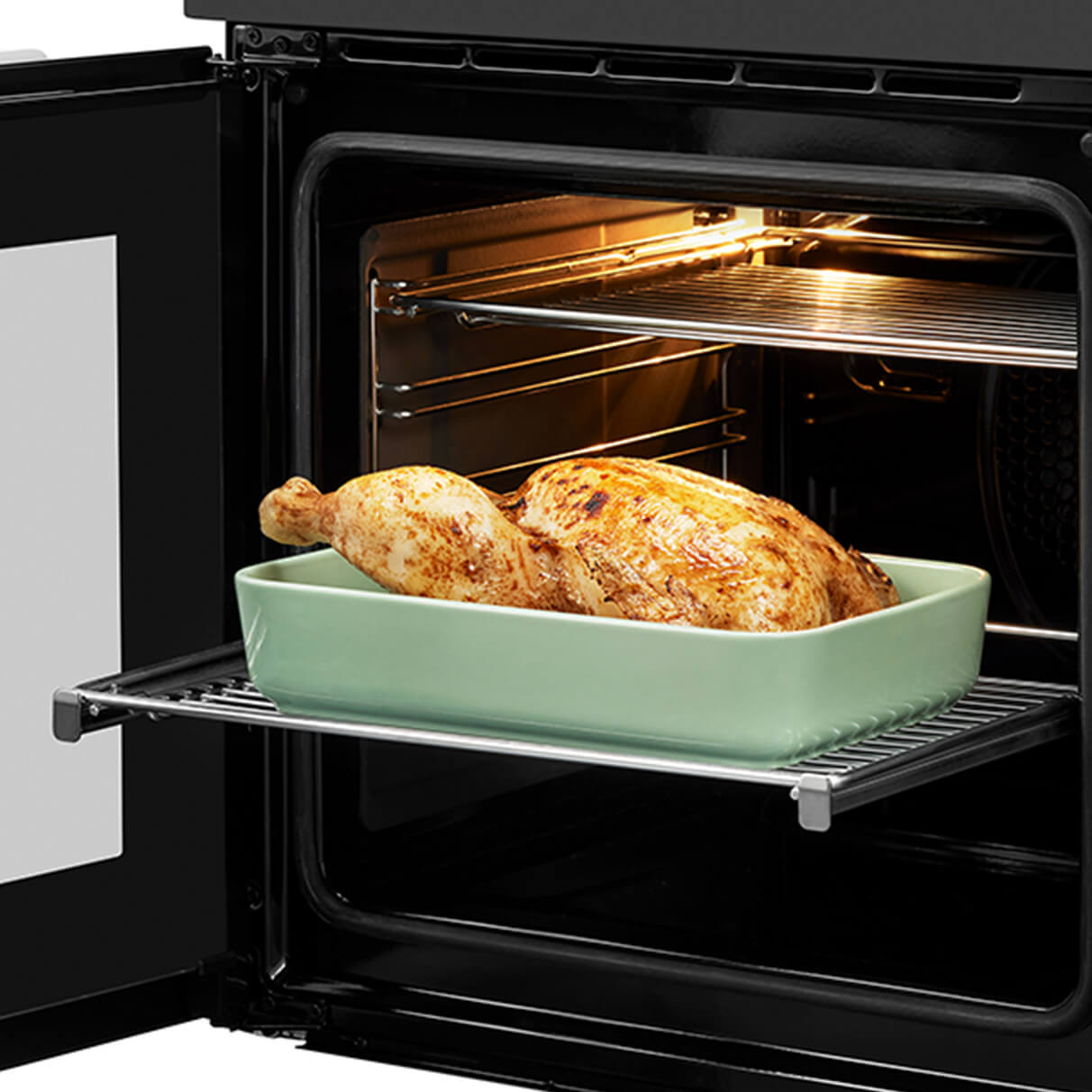 Telescopic Shelves
Safely and smoothly slide out the telescopic rack to check on how your baking is doing or move heavy dishes in and out of the oven.
Catalytic Cleaning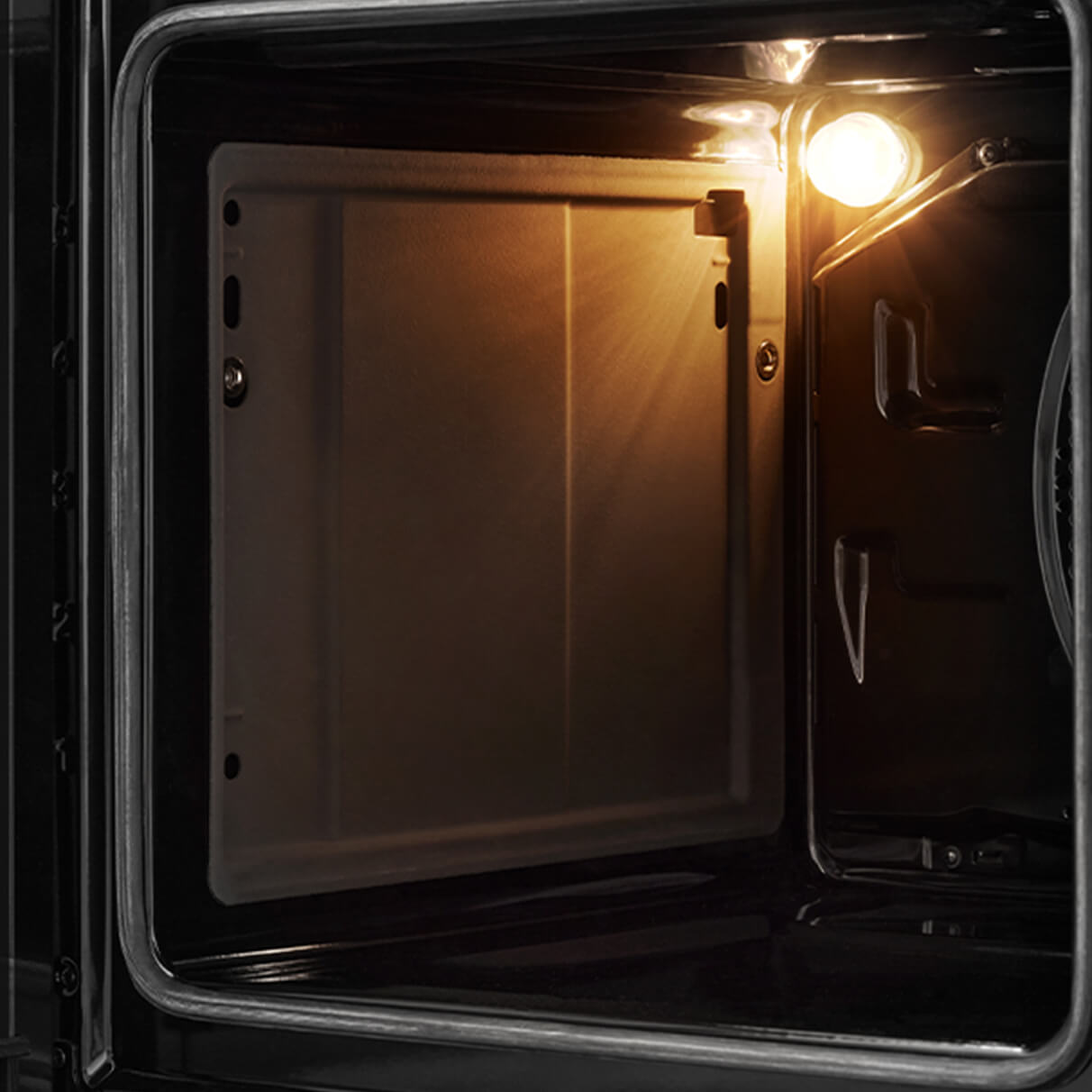 Catalytic Cleaning
Catalytic liners absorb fat, grease and odours during cooking to keep the oven cavity clean and prevent unpleasant smells.