High performance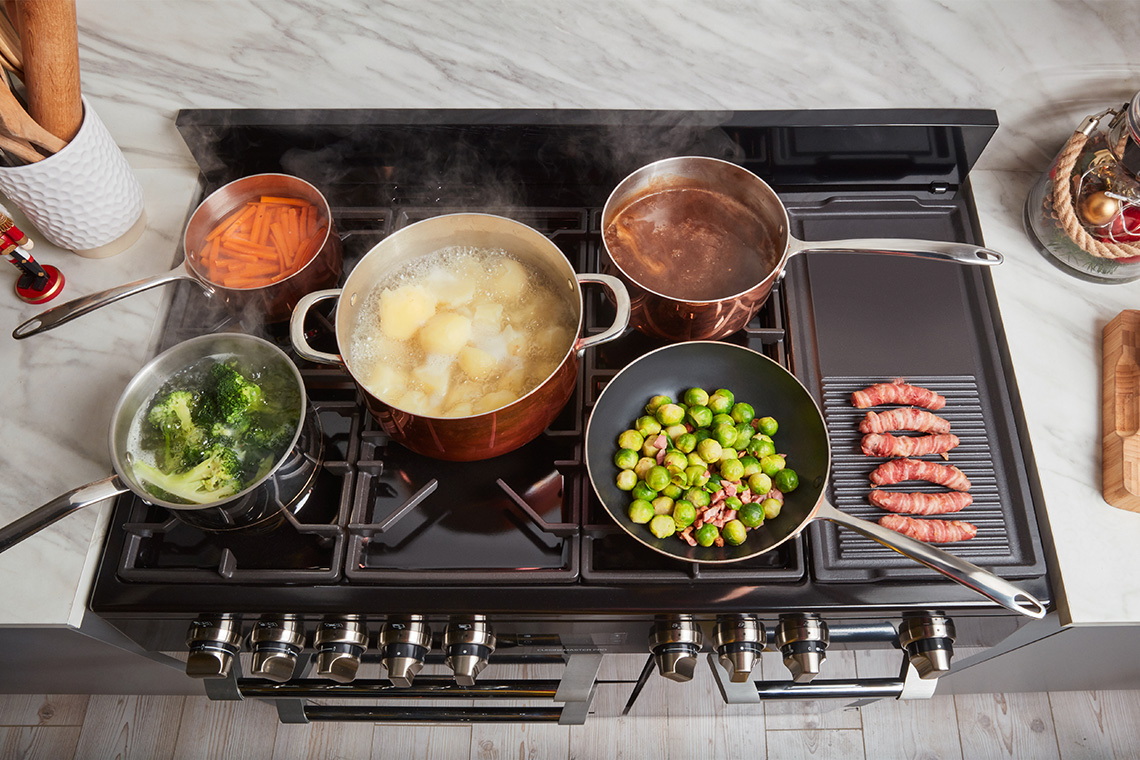 The benefits of range cookers are many. Most obvious of which is the flexibility they bring. If you're the sort of person who loves to entertain guests with multiple dishes, then a range cooker is an essential addition to the kitchen. One of the main things that sets apart a range cooker from alternatives is the number of compartments, with full-size cookers having two or even three separate ovens, plus a grill. Gas range cookers and dual fuel models can boast up to 7 burners. This allows you to keep on top of multiple dishes at once, all at different temperatures, with different cooking times.
It's not uncommon for people to become quite attached to their range cookers, particularly if it's of a high quality, and therein lies another of the benefits to range cookers. Being freestanding, they can be more easily removed from a kitchen if you move house and installed elsewhere.
And there you have it. 'Range cooker' meaning is quite simple. High capacity, high quality, versatile freestanding cooker, with great aesthetics too.