Extraction rates and noise levels
Once you've decided which type of cooker hood best suits your needs, you'll also need to consider the power and performance ratings you'll need to enjoy the best experience from your range cooker. One of the first things we always encourage buyers to think about are cooker hood noise levels and extraction rates.
Extraction rates are usually stated in terms of cubic metres per hour, or m3/h. The ideal power balance for your space will come from a chimney hood capable of circulating the total volume of air in your kitchen about 10 times each hour.
To figure out a suitable flow rate for your space, measure the width, length, and height of the room in metres. Multiply these numbers together to give you the total volume of your kitchen, and then multiply the result by ten to get your approximate recommended extraction rate in m3/h.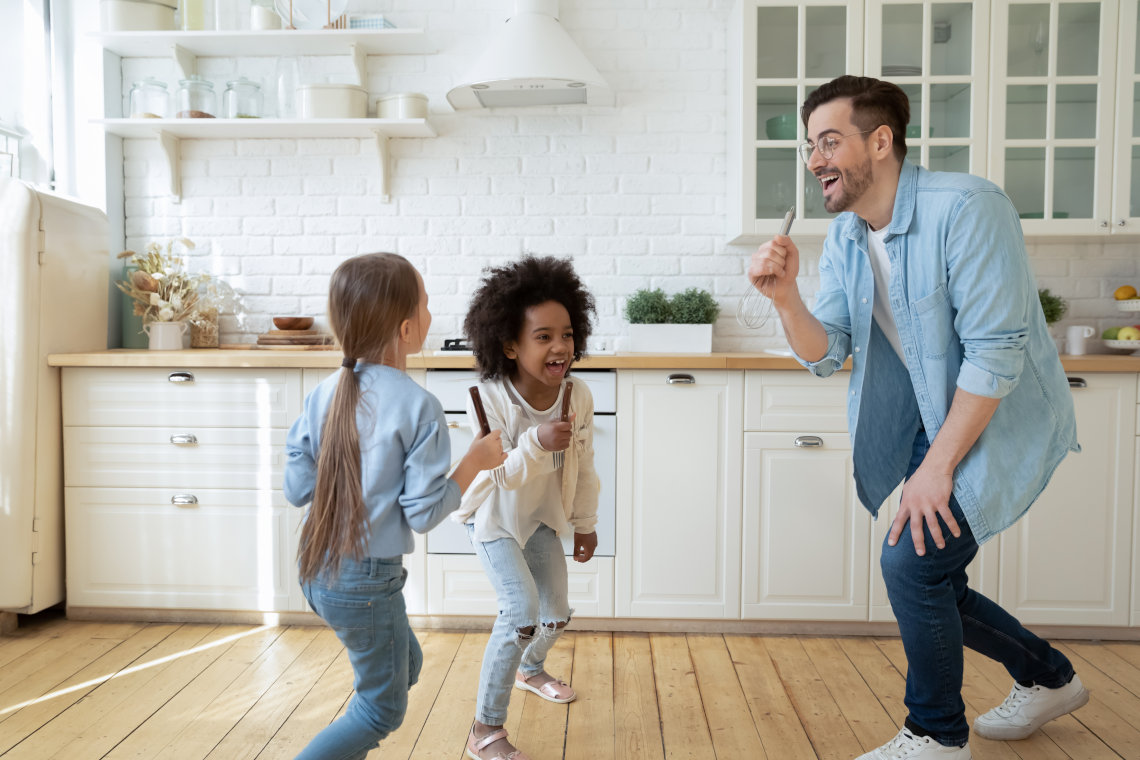 While some degree of fan noise is inevitable for achieving cleaner air, you'll want to end up with just the right balance of power vs. noise for the size and shape of your kitchen, so you can carry on with your family sing-a-longs. Modern designs tend to offer much quieter operation than many people with older hoods will be used to, and a powerful contemporary model needn't completely dominate the soundscape of your kitchen while it's running.
To help you achieve more powerful extraction at lower noise levels, Leisure chimney-style cooker hoods incorporate advanced modern features, such as Ecosmart motors for high energy efficiency, touch control displays, and removable low-noise recirculation filters.